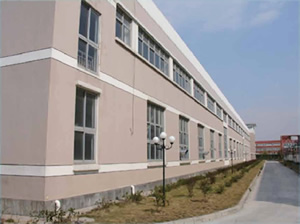 BROPOOLS is an international company established in Spain dedicated in manufacturing and distributing high quality equipments and accessories for swimming pools.
With factory space and advanced technology imported from Europe, BROPOOLS provides reliable and certified products of European Standard at competitive prices. BROPOOLS is working today with distributors and industrial partners in over the world.
BROPOOLS products have been carefully designed to guarantee the comfort and security for the final users. You will find BROPOOLS products as reliable solutions to your perfect pool. Maintaining the quality of pool water is BROPOOLS priority and we stringently test our products to ensure they are easy to install, require minimum maintenance, and provide long term pool care.
BROPOOLS' factory and warehouses capacity commits to allow quick and efficient fulfillment of any order, BROPOOLS maintain a suitable stock of the most popular items in warehouse. With an international oriented team, BROPOOLS guarantee a quick and reliable understanding of your requirements with an efficient and safe logistic service.